How to Download Power BI for MAC?
Power BI for Mac isn't directly accessible. If you are a core Apple MAC user, you must be looking for the answer to this question: how do I download Power BI for MAC users?
Here is the major question: why are Apple users concerned about accessing Power BI on their Mac devices?
As per the data, 29.6% of users in the USA use a MAC as their personal computer, followed by 21% in the UK. As per 2023 stats, there are 100+ million active users around the globe who prefer MAC over Windows operating systems.
With such a huge number of MAC users, Microsoft doesn't provide any version of Power BI that you can directly download on MAC devices. This can be a marketing strategy or compatibility issue (you never know). But there should be a way to access Power BI on MAC devices.
Let me tell you that there are different ways to access Power BI on MAC devices. However, this approach comes with complexity.
We have done extensive research on this topic and found that installing Windows on a Mac is the least complex and tidy process. In this blog, I am going to give you a step-by-step procedure to download Power BI for MAC devices. This approach can be followed by any user, regardless of their Power BI knowledge. Before getting directly on the procedure, let's understand a bit about Power BI.
What is Microsoft Power BI?
Power BI is a powerful data analytics solution built by Microsoft to help you analyse and visualise data with ease. Equipped with the latest technologies that include AI (artificial intelligence), BI (business intelligence), and ML (machine learning), it offers an interactive representation of the data.
It manages the huge pile of data, refines it as per requirement, analyses it to find relevant information, and shows the interactive visuals on the Power BI dashboard. Based on the visual insights, it lets you utilise the data to accelerate the growth of your company using data-driven insights.
As per the stats, data visualisation empowers the business to make actionable decisions at a faster pace. 

Power BI comes with exceptional capabilities in data visualisation, data distribution, and seamless integration that make it unique and perfect for small businesses. It lets you track all customers, competitors, and products based on the captured data.
Based on the 2022 Gartner Magic Quadrant report, Power BI is considered a leader in the data analytics sector based on the Ability to Execute and Completeness of Vision parameters.
The Power BI architecture is simple to understand as it stands on 4 basic pillars. These pillars give you an overview of the powerful capabilities and features of Power BI.
Data Integration
Data transformation
Reporting and Publishing
Creating Dashboards. 

Businesses used different applications to analyse and visualise the data. Power BI eliminates the use of different solutions with a unified cloud-based solution. With Microsoft's cloud servers, Microsoft Azure, it becomes flexible and scalable, capable of aligning with any business, irrespective of the industry.
Download Power BI on MAC: Access the step-by-step Method Here
We are going to follow a complicated method, but in the simplest way. In these processes, we will install Windows OS on a Mac using the Parallel platform. It is a platform that allows you to install two totally different solutions on a single system. The steps to download Power BI on a Mac and run it are given below:
1. Open the Safari web browser in your MAC device and insert the URL – www.parallels.com. 
2. Sign up on this website to download the trial version of Parallels.
3. Once you've logged in to your Parallels account, click on the Download Free Trial button. It will download a file in DMG format.
4. Now, you need to install the recently downloaded package. Click on the Downloads of your browser and install the Parallels Desktop application.  
5. Once the installation is complete, it will automatically search for the downloaded file on your computer.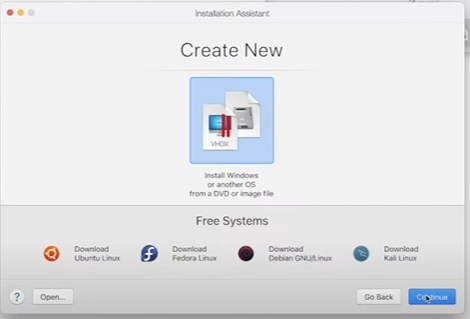 6. Before proceeding further, you need to download the Windows OS. To do so, first you need to sign up for the Windows Insider Program.
7. Open the website, insider.windows.com and it will open up the Windows Insider home page.
8. Sign up or Sign in using your personal credential to access the Microsoft website. 
9. Once you successfully sign in, search on Google for, "Windows 10 on Arm Insider Preview". From the search results, click on the first available link. 
10. It will open up a page from where you can download a genuine Windows 10 file directly. 
11. When you click on the button, your system will start downloading it. You can see the progress in Downloads. 
12. Now, open the Parallels screen where we left it. Click on the Find Automatically button to find the Windows Image file. If this application is unable to find the desired file, click on Select a File to manually select Windows file.     
13. On the next screen, click on the Productivity option and click on Continue button. Name the file and choose the location where you want to install the windows.
14. Click on the Continue button to start the Windows installation. It will take a few minutes to professionally install.
15. The Windows installation will take place as you are working on a brand-new PC. After the installation, it will ask for a few more details to personalise the system.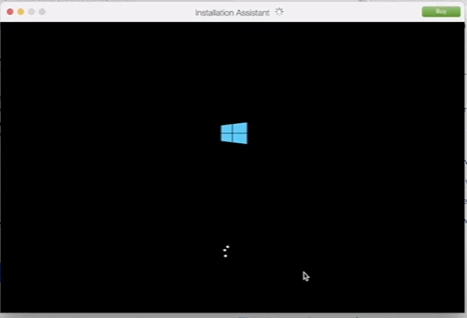 16. Once the installation is complete, you will be able to access the Windows OS inside a MAC system.
17. Now, installing the Power BI for Windows is a simple process. You need to open the Microsoft Store, search for Power BI, and install it.
This tutorial is taken from a YouTube channel with a name – Tech Juki. However, for video reference, you can check out the below video. 
See Also - How To Use Power BI On Mac Devices?
How can Dynamics Square simplify installing Power BI for MAC devices?
We have discussed the exact and simple steps to download Power BI for MAC devices in the above blog. But no one is aware of any unexpected errors or issues while installing MAC. During the process, you may have to deal with various issues, like MAC specification issues, changes in model, versions of Power BI, or any other complicated issues.  
In any scenario where you start to face issues, contact Dynamics Square for instant help. Being a Microsoft Solutions partner, we have years of experience in Power BI implementation for different businesses in different industries. Also, we have been offering our seamless and effective Power BI support to let businesses focus on business growth rather than solving different issues.
Regardless of the Power BI version you are using, Power BI Desktop, Power BI Mobile, and Power BI Service are available to help you out with the best available solution. In case of need, write us an email at info@dynamicssquare.co.uk or call us directly at +44-207-193-2502 to get instant support.