Boost Your Professional Services
with Dynamics 365
Enable project automation, budget control, time management, accuracy in reports and invoices, resource management, warehouse management and more by implementing Dynamics 365 for Professional Services. At Dynamics Square, we have experts to help boost your operational efficiency and transform your professional services by upgrading your system with Microsoft Dynamics 365 solutions.
How Dynamics 365 Professional
Services Can Boost
Your Business Potentials?
Dynamics 365 solutions for Professional Services are designed to manage your end-to-end project execution, track project status in real-time, manage & automate finance, and drive an efficient and innovative approach across your project development cycle.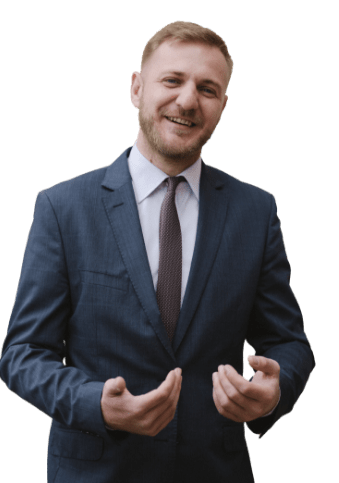 Talk to Our Expert Team
Connect, discuss, and allow us to diagnose your business requirementssuited to your customized professional service needs. can support and serve your mission purpose.
Dynamics 365 Solutions
For Your Professional Services
How professional services firms can use Microsoft Dynamics 365 to transform their business
Custom CRM Solution
Get a 360-degree view of your clients or customer data from lead generation to opportunity management, making proposals to managing finance, and more.
HR & Payroll
Accelerate onboarding, improve your resource utilization, quickly resolve issues, maximize adaption rate in your organization with D365 for Professional Services.
Employee Collaboration Portal
Enable your workforce to collaborate and drive effective communication along with a centralized data-driven approach with Professional Service industry solutions.
Business Intelligence Analytics
Support and ensure productive decision making, future predictions, and more with AI-based insights and IoT-connected data experience.
Custom Development
Get custom-built deployment to support across your customized processes to streamline your processes and drive consistent flow throughout your organization.
Budgeting & Planning
Leverage AI and ML-based insights in real-time to forecast data, manage finances, and plan budgeting to accelerate processes and maximize productivity.
Time & Expense Management
Dynamics 365 for Professional Services when configured and integrated with your other applications can help to seamlessly manage time and expenses to boost productivity.
Control & Analysis
Insights based on past project performance and other business data help to manage control and analyze things to faster the project delivery and ensure project success.
How Microsoft's Professional Service Solution Can Help Your Business to Uplift High
If your processes are compromising at some level, nothing will work out, and making productive decisions in business can lead your business toward a productive path. Share your pain business points with us, experts at Dynamics Square can reveal your business requirement and suggest a productive solution for your business.
How Dynamics 365
For Professional Services
Can Maximize Your Business Potentials?
Let's have a complete visualization of how Dynamics 365 Solutions for Professional Services can help your business to improve the overall business flow, simplify practices, and accelerate service delivery.
Check out our Best Resources
for Business Central
Have you got
questions about Professional Services industry?
Click through to our FAQ for the best answers!
Microsoft Dynamics 365 offers a comprehensive solution for the Professional service industry. Organizations can simplify and drive their end-to-end tasks that come across their professional services domain. Organizations can manage, automate, & faster their tasks, empower their workforce, and drive excellence in their business.

Whether it comes to project automation, financial management, client & vendor management, or customer engagement; Dynamics 365 can help and empower everyone in your organization from top management to executive level to simply, manage, and accelerate their tasks. With powerful decision-making capability, businesses can make instant, productive, and informed decisions to support and strengthen the bottom line and to drive maximized revenues.

To know how Dynamics 365 can help your enterprise manage your professional services, connect with us, we can share the best potential deal for your business.
Dynamics 365 comprises a range of business applications that can be combined and configured to manage your specific processes or operations. Whether you need to manage your operations, human resource, project automation, financial part, service & delivery model, production line, clients, and more, Dynamics 365 can be implemented and customized as per your customized business model addressing the core behavior of your business.

We are always here to help you out if you have any sort of queries. Do not hesitate to contact us, our experts have a solution for your specific professional services or practices.
By implementing Microsoft Dynamics solutions for professional services, you can manage across your processes and bring the capability to drive challenges leading your business to drive profitability and scalability. Here are the benefits that are involved once you implement Dynamics 365 for your business:
With Dynamics 365 solutions for the professional services industry, businesses can estimate revenue and keep real-time eyes on every process or activity that takes place.
Enterprises can leverage opportunity management and faster their client or customer delivery by bringing transparency, real-time efficiency, and improving collaboration for timely engagement.
Bring automation to your projects and simplify your billing & invoicing.
Empower your resources to faster project delivery and maximize their utilization to drive productivity.
Businesses can list key stakeholders, analyze management information, drive engagement profitability, and optimize growth.