Grow Your Nonprofit Business
With Microsoft Cloud
Microsoft Cloud for Nonprofits is designed to effectively carry out mission-critical practices ensuring growth for now scalability in the future. Designed specifically for fundraisers, volunteer managers, program managers, and other essential roles that take part to undertake and overcome day-to-day challenges. This non-profit industry solution brings the capability to seamlessly support the unique roles created to drive involved challenges.
Why Microsoft
Cloud for
NonProfit ?
Microsoft Cloud for Nonprofit enables non-profit hubs to seamlessly manage their donors & supporters, ensure seamless fundraising & engagement, and drive a smoother constituent marketing journey. This non-profit industry solution helps to effectively ensure their volunteer management, volunteer engagement, volunteer center management, and more.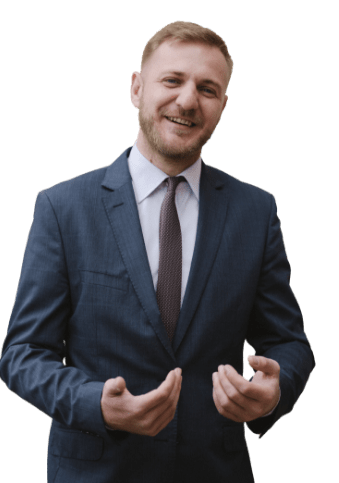 Talk to
Our Expert Team
Let's understand how Microsoft Cloud for your Non-for-profit organization
can support and serve your mission purpose.

7 Microsoft Cloud
For Nonprofit Features
Constituent Management
Attract, engage, and retain your donors to support your foundational base. By leveraging the centralized view of constituents' data, know your donors, supports, or fundraisers.
Personalized Engagement
Take advantage of personalized engagement and impact your engaging campaigns wherein connect the donor with in-built engaging capability via the most trusted platforms.
Constituent Analytics
Constituents Analytics can be leveraged to proactively understand how likely your supporter, donor, or constituent is interested to engage with you.
Unified Data
Unify your fundraising data, campaign data, and enable non-profits to centralize back office and frontline data comprising programs, finance & operations, etc.
Donation & Award Management
Cloud solution for non-profits strengthens donation and award management capabilities including payment processing, fund accounting, fundraising, awards, etc.
Volunteer Management
Cloud solution enables non-profits to match volunteer skills with the needs and ensure collaborative efforts between volunteer coordinators and volunteers.
Program Delivery
To ensure program or campaign success, cloud non-profit solution helps to design, deliver, and measure the ongoing campaigns to accelerate mission success.
How to bring Transformative Mission Impact with the Help of Cloud Non-profit solution
Considering your specific nonprofit movement, foundational requirement, and to support your continuous scalability, we can implement a highly configured and integrated Microsoft Cloud solution for your non-profit domain to impact your mission value and ensure campaign success.
How Microsoft Cloud
Solution for Nonprofits Can
Help to Ensure Program Success?
Before moving ahead, here is a sneak peek about how Microsoft Cloud for Non-Profit can help you to support your customized nonprofit activities whether to engage donors, drive successful events, manage volunteers, streamline data, or get in-depth engagement analytics.
Microsoft Cloud For Nonprofit Pricing
Contact Dynamics Square To Get Started With Microsoft Cloud For Nonprofit
Basic
Available To Nonprofits Of All Sizes
Prerequisite licensing costs only
Standard
Plan 1 For Nonprofits
1-250 Employees
Prerequisite licensing costs +
Standard
Plan 2 For Nonprofits And IGOs
250+ Employees
Prerequisite licensing costs +
Check out our Best Resources
for Business Central