Why you Should Implement Dynamics 365 Education
in Your Institution?
Dynamics 365 for Education is a ERP + CRM solution that centralises the data of all students and streamlines communication while providing real-time insights. You can not only manage students' data but also the data related to programme curriculum and stakeholders. Based on AI and ML technologies, it is capable to maintaining relationships with students, simplifying most of the existing processes, optimising the use of resources, and much more.
How Dynamics 365 for Education is the Best
CRM for Education Industry?
Microsoft Dynamics for Education offers powerful capabilities with a simplified user interface to enable all levels of users to properly utilise it. With Dynamics 365 for higher education, you can optimise the student journey, enhance staff engagement, maximise institution efficiency, provide data insights in real-time, forecast future possibilities, and predict results.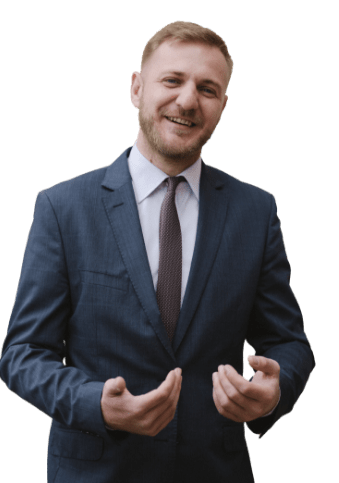 Talk to Our Education Industry
Expert Team
Talk to our experts and let them show you the right path towards the great success of your education institution.
Top Benefits of Microsoft Dynamics 365 For Education
Being a CRM and ERP software for educational institutes, D365 for Education offers real-time transparency to all operations while enhancing the overall ROI.
All-Around View of Institution
With the centralised data platform, you can easily create, collect, and share data across the entire platform. Such information includes student data, staff details, fee information, curriculum information, and much more.
Enhanced Student Retention
The captured data will let you track the interactions of students while simplifying and automating the processes related to them.
Reduce Complexities from Processes
As a cutting-edge AI and ML application, it eliminates redundancies in the system, making it more efficient and effective.
Unifies Data and Promotes Teamwork
Dynamics 365 for Education is a cloud-based application capable of connecting entire data sources and promoting collaboration for sustainable growth.
Fully Secured Data
Microsoft Azure is a cloud service provider that ensures data security while remaining accessible to users 24 hours a day, seven days a week.
Centralizes all Departments
There is no need to manually share the data with other departments, as D365 for Education unifies all departments and connects their processes with one another.
Empower Productivity with Integrations
Microsoft has made this software adaptable in terms of connecting native and third-party integration in order to maximise productivity and efficiency.
Offers Seamless Reporting
Being a cloud-based CRM and ERP for the education sector, it offers a seamless reporting feature to share the relevant information and reports with other fellow users.
Let's Discuss your Issues and Find you a Better Solution
Because each educational institution has its own distinct methodology, they must deal with unique requirements. You can book a call with our Microsoft certified consultant to discuss your current needs and predict your future requirements. It will open up the possibility of new future goals.
How can Dynamics 365 for
Education help you
Enhance your Revenue?
Let us understand your business and offer you the most suitable solutions for all those factors that are stopping you from making more profits.
Check out our Best Resources
for food and beverages