Tips For Migrating From Dynamics AX To Dynamics 365
Dynamics AX to Dynamics 365 migration is one of the anticipated queries for the existing users of Dynamics AX. Because they are confused between choosing the best option, whether they have to go for migration or Dynamics 365 upgrade. 
No doubt, Dynamics AX is a powerful business application to streamline the entire finance and operations of an organisation. It empowers businesses to get financial visibility and transparency across all processes. But since its launch, the time has changed. To grow in this rapidly changing world, you should ask these questions: 
Is Dynamics AX a perfect fit for our digital world? 
Does it align its standard capabilities with modern business demands? 
Does it offer you superiority over other similar business applications to sustain in a highly competitive market?
Is a Dynamics AX to Dynamics 365 migration necessary? 
There can be a lot more similar questions that users like you are probably looking for. If you are someone who is also looking for unbiased answers to similar questions, this blog is for you.  
Dynamics AX – Latest News Update (2023) 
As per the latest news update, Microsoft has stopped offering update and upgrade services to the users of NAV and Dynamics AX effective October 2021, but the date has been changed to April 12, 2022. 
"The extended support for Dynamics AX 2012 R3 has been ended on January 10, 2023."

This caused chaos among the users about the upgrade, maintenance, and support services and how they were going to avail themselves such services. To resolve this, Microsoft recommended that existing Dynamics AX users of any version upgrade or migrate to other similar Microsoft business solutions. Such users can opt for: 
Note: When Microsoft revolutionised its business applications, it changed the name of Dynamics AX to Microsoft Dynamics 365 Finance and Operations.   
On April 18, D365 F&O was divided into two separate business applications to better understand the needs of customers: Dynamics 365 Finance and Dynamics 365 Supply Chain Management.  
These applications have separate licences, and users can access any or both applications based on business requirements.  

Still, most customers and consultants refer to Dynamics 365 AX and Finance as D365 Finance and Operations. 

Before finalising any business application, you need to choose between a Dynamics 365 migration or upgrade. 

Dynamics 365 Migration vs Upgrade: Which suits you best? 
Upgrading or migrating a system is a totally different concept. Before choosing any of these services, you need to understand the basics because the right choice can help you financially and in terms of profitability. 
Upgrade: In this case, your entire data from Dynamics AX 2012 or AX 2009 will be transferred to the new system, irrespective of the solution you choose. Upgrade also refers to upgrading the existing system with new features, capabilities, and functionalities to make it more powerful. 
If you are planning to move from Dynamics AX 2009 or AX 2012 to Dynamics 365 Finance, you can choose to upgrade, and all your data will be transferred to the new systems. 
Also, if your existing ERP system has very few customizations, integrations, and add-ons, an upgrade would be the best choice for you. With totally fresh data servers, you can move to Dynamics 365 Finance and Operations with ease. 
Migration: In this, you have the choice of selecting the data you want to transfer to the new system. It enables you to eliminate outdated or useless data from the new system, resulting in less server space. 
Also, if you are using an ERP system other than Microsoft, it will be considered an ERP system migration. 
With a lot of integrations and detailed customizations, migrating to Dynamics 365 Finance and Operations would be the better choice. 
Once you choose to migrate, a business can leverage advanced features and capabilities to deal with advanced business needs, optimise operations, enhance efficiency, improve the production cycle, and maximise profitability. 
See Also – Dynamics 365 On-premises to Cloud Migration 
7 Critical Points to Migrate from Dynamics AX to Dynamics 365 Cloud  
Business runs on data—the lifeline of the entire business. In 90% of scenarios, businesses opt to migrate from one system to another so that they can transfer the essential data while removing the unnecessary ones.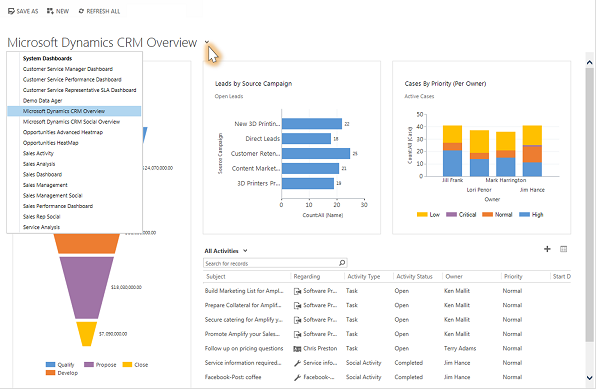 If you have planned to migrate from Dynamics AX to Dynamics 365 Cloud, you have taken a wise decision because this method will empower you to resume your business process rather than start a new journey. Below, five essential points are given that are worth considering before you allow the process to start. 
Analyse the exiting Dynamics AX system. 
First, your Dynamics AX implementation partner will analyse the existing system and find areas for improvement. During this process, you need to help the partner understand the processes you follow to conduct business. 
Build an implementation strategy 
Based on ERP system analysis, your Dynamics 365 Finance implementation partner will build a strategy to ensure a successful implementation. In this, they will give you a quote about cost, time, customizations, integrations, and data about required resources. 
Filtering out the essential data. 
After the strategy, you need to justify the data between essential and non-essential parts of your existing system. Based on the data, they will suggest the space required in the cloud to save it, or they will suggest the required resources to build an on-premises data server. 
Start the process. 
Once you have all the data, your Microsoft solutions partner will start to migrate your existing system to Dynamics 365 finance and operations. During this entire process, you need to keep checking whether the process is going in the right direction or not. 
Test the capabilities of the new system. 
Once your partner implements the new system, you need to check its capabilities. Also, you need to check that all integrations, customizations, and add-ons are perfectly implemented on the new system. 
Training for users 
Offering training to users empowers the team to fully utilise the functionalities and capabilities of the newly installed system. Also, it lets them understand the new tools and features of Dynamics 365 so that they can use them to accelerate growth. 
Post implementation support 
Post-implementation support is essential for all businesses to grow consistently. No one knows when they are going to encounter an issue or when to resolve it. To avoid such situations, your partner will offer you support in all scenarios.  
Check Also – Dynamics 365 Supply Chain Management: Overview, Benefits, Features
How do your customizations and reports migrate during the process? 
Dynamics 365 customizations are configured differently than previous versions. In AX, customizations are made by coding on top of the base application. In Dynamics 365, customizations are made by extending the base code using LCS. 
When migrating customizations from AX to D365, some manual coding may be required to ensure compatibility. This is because the two platforms use different coding standards. 
Similarly, not all AX reports will be compatible with the newly configured Dynamics 365 system. The new version might allow you to transfer the reports using code. However, it is important to test your reports thoroughly to ensure they are working properly in the new system. 
We understand how valuable your customised reports are to you. That's why we offer a variety of tools and resources to help you create highly customised and valuable reports in Dynamics 365 Finance and Dynamics 365 Supply Chain. 
With our help, you can easily migrate your customizations and reports to Dynamics 365 and continue to take advantage of the platform's endless functionality. 
How long will it take to upgrade your system from Dynamics AX to Dynamics 365?  
It totally depends on the level of complexity of your current business. In general, it can take from a few weeks to months. There is no such rule we can apply to find the exact time. However, we have several factors that can determine how long your project will take. 
Such factors include:  
Licencing model 
Level of customizations 
Total number of users 
Amount of data 
Required integration 
Mode of deployment 
To get the exact details about time and cost, feel free to contact Dynamics Square, a leading Microsoft Solutions Partner. 
How to Choose the Right Dynamics 365 Finance and Operations Implementation Partner? 
Choosing the right Dynamics 365 implementation or upgrade partner can make a significant difference. The right partner will start by thoroughly assessing your needs and pain points. They will then work with you to create a solution that meets your specific requirements. 
Dynamics Square is a leading provider of Dynamics 365 implementation and upgrade services. Our team of gold Microsoft-certified experts has years of experience in the industry. We have the expertise and resources to help you migrate to Dynamics 365 seamlessly and securely. 
We understand that every business is unique and runs on unique methodologies. Our consultants put efforts into understanding each business so that they can offer more suitable solutions tailored to your specific needs. 
We offer a variety of support options, including 24/7 support, training, and consulting. We are also committed to providing our clients with the latest updates and features. 
If you are looking for a reliable and experienced Dynamics 365 implementation or upgrade partner, contact Dynamics Square today. We would be happy to discuss your needs and create a solution that meets your specific requirements. 
To know more about the migration process, 
Call Us: +44 207 193 2502 
Email: info@dynamicssquare.co.uk 
More Blog:
Dynamics 365 Pricing and Licensing

Dynamics 365 Implementation: Top Tips to Maximize Efficiency and Productivity