Microsoft Dynamics 365: All-in-one Solution for your Manufacturing Business
Connect your systems and enable seamless distribution across your manufacturing unit to simplify your end-to-end manufacturing practices—from the production line, customer management to real-time reporting insights with Manufacturing ERP+ CRM solutions.
Microsoft Dynamics 365 Manufacturing helps elevate your operations, support your manufacturing continuity, ensure real-time access into the entire supply chain and distribution process, and scale your business leveraging cloud facilitation.
With AI insights and 360-degree data view, bring transparency in your field service, and enable smarter maintenance to impact the overall manufacturing impact throughout your organization.
Why Microsoft
Dynamics 365
for Manufacturing?
Dynamics 365 Manufacturing ERP, CRM and BI solutions helps to unify manufacturing operations, enables better visibility, and boosts customer engagement while minimizing downtime and maximizing resource utilization which in turn impacts the productivity level as well as scalability.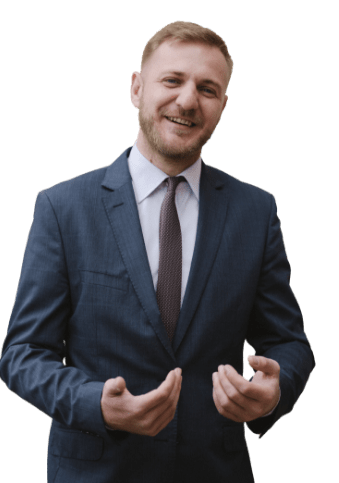 Connect With Our Professionals
Let's connect and reveal your manufacturing needs to avail the optimal industry solution.

Microsoft Dynamics 365 For Manufacturing Features
Design & Training
Introduce new product range and service rapidly. Streamline change management while improving safety, boosting quality, and maximizing productivity.
Planning & Sourcing
Plan production cycles and enable a seamless distribution process. Leveraging the AI-enriched insights; forecast demand and simplify the procurement process.
Production Management
Bring agility and sustainability in your manufacturing using IoT & AI. With intelligent manufacturing solutions, satisfy the continuously changing customers' needs.
Distribution & Delivery
Track inventory levels, manage warehousing, and ful fill orders effectively using real-time data. Enable seamless distribution through Dynamics 365 for Distribution.
Asset Management
Connect and manage your assets by Increasing resilience. Enable predictive maintenance and process automation with intelligent manufacturing solutions.
Sales Management
Accelerate lead generation and identify opportunities. Streamline & automate sales data and drive omnichannel experience to attain maximized results.
Customer Management
Build and sustain your massive customer relationship with real-time predictive insights. Personalize your customer engagement to drive sales.
Service Management
Implementing Dynamics 365 solutions like Business Central for manufacturing companies helps to provide an exceptional customer experience while enabling proactive field service and remote support.
How Dynamics 365 for Manufacturing Can Evolve Your Business Values
If you want to get in-depth insights on how implementing Dynamics 365 for manufacturing can help to streamline their process, request your demo today.
How To Bring A Seamless Flow
to your Non-profit organization?
We can understand your specific business world and can build a solution addressing your custom business needs and considering your enterprise values. Just talk to our experts and let's come up with a specific solution for your business to impact your overall organizational practices and maximize your outcomes.
Have you got
questions about Dynamics 365 Manufacturing?
Click through to our FAQ for the best answers!
Dynamics 365 for Manufacturing is a powerful and seamless application to monitor the entire manufacturing process and enhance the overall efficiency of the plant. It gathers data in real-time and lets the employee make data-driven decisions.
Yes, Dynamics 365 comes with various applications to manage different verticals of a business, which include manufacturing, finance, supply chain management, and warehouse operations. The manufacturing section empowers the users to streamline all processes, from picking up the raw material to checking the quality.
D365 for manufacturing consists of different processes that include job shop, repetitive job shop, make-to-order, make-to-stock, configure-to-order, engineer-to-order, mixed mode, and process manufacturing.
Dynamics 365 is a flexible solution that offers on-premises and cloud deployment options. And, with Dynamics 365 for cloud manufacturing, you can empower your team to collaborate with different departments as well as employees to make data sharing more efficient and effective.
Dynamics 365 Manufacturing offers numerous benefits to its users. You can streamline change management, improve quality, enable predictive maintenance, build a seamless distribution process, build strong relationships with customers, track inventory levels in real-time, and offer an outstanding customer experience.