Why Should I Upgrade To Dynamics NAV 2017?
1. NAV Portability (Access from all your devices)
Upgrade to Dynamics NAV 2017: Apart from your desktop and tablet, you will also be able to access NAV 2017 from your smartphone with native apps and support for Windows, IOS, and Android. Browser enhancements also bring improvements to performance and user productivity. Access Navision 2017 from any device from anywhere you are connected. Below are the different clients available for NAV 2017:
a. NAV 2017 windows Client
b. NAV 2017 Web Client
c. NAV 2017 Tablet/Phone Client
2. Enhanced User Experience & Enriched Information on KPIs
Personalised Home Pages & Sophisticated Colour Coding
Personalised home pages in
Microsoft Dynamics NAV 2017
 allows users to select which data is most important to view, including displaying Key Performance Indicators (KPIs) at a glance. With faster access to information, personalised for each user's role, that means employees can make more informed decisions and take action at a much faster rate.
Other useful features that help employees stay organised and efficient are sophisticated colour coding and real-time, live data to help users prioritise actions better.
In Dynamics NAV 2017 each designated employee role can have the most relevant information presented in document piles with indicators, which allow employees to see current situation and take actions as needed. In the visual example supplied below, you can see information about open sales orders, overdue payments, orders that were shipped but not invoiced and other key data.
Each pile of documents can have special colour on top of a pile where the user can see if special attention is required or if it should be business as usual. In the example, notice the green colour on top of the "Open Sales Orders" pile. Easily select the colour category to dive into a section to view the pertinent information behind these "Open Sales Orders".
Graphical Views of Accounting Numbers
What else is included in
Microsoft Dynamics
NAV 2017 to help you understand your business? Usually, companies analyse financial information using Account Schedules by creating Profit / Loss Statements, Balance Sheets, and other accounting reports.
Most companies use these at least few times a month, but this information is critical for accurate decision-making, especially when compare week-by-week or month-by-month. So as you'd suspect, most businesses would benefit from seeing this data more often to spot trends and to detect financial issues earlier.
Though this feature was introduced in Dynamics NAV 2013 already, it would be a mistake not to mention it in the context of new reporting capabilities in the latest versions of Dynamics NAV. You can display numbers from Account Schedules graphically and in real-time. You may display different reports for different needs, as well as analyse different periods or different departments as required.
These kinds of analyses will save you time and will ensure you do not miss important facts, should something fall out of line. All this information can be shown in the same role centre and same screen.

3. Basic Features Additions
NAV 2009 was a complete enterprise ERP pack on its own with many advanced features to support the organisation's functions. However, as it often happens in the case of upgrades, there are numerous new technological innovations that are created with the aim of improving existing systems and plugging the gaps in the old systems. Dynamics NAV 2017 does all this and more with the update in the following areas:

Financial Management: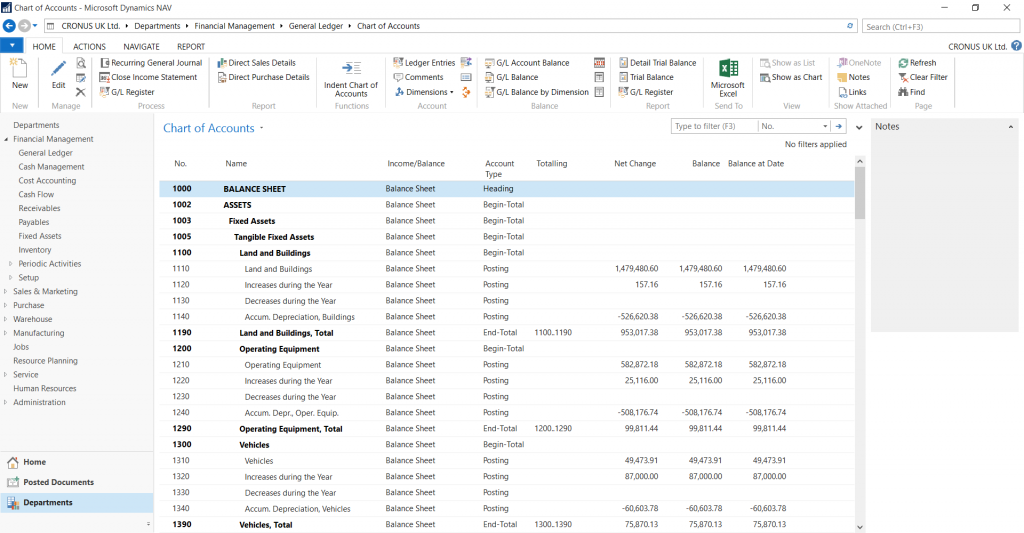 New functionalities added here include cash management, cost accounting, cash flow forecast, SEP Credit Transfer and SEPA Direct Debit support, Faster G/L posting, VAT Rate change tool, and New Dimension Set Entry tool.
Manufacturing: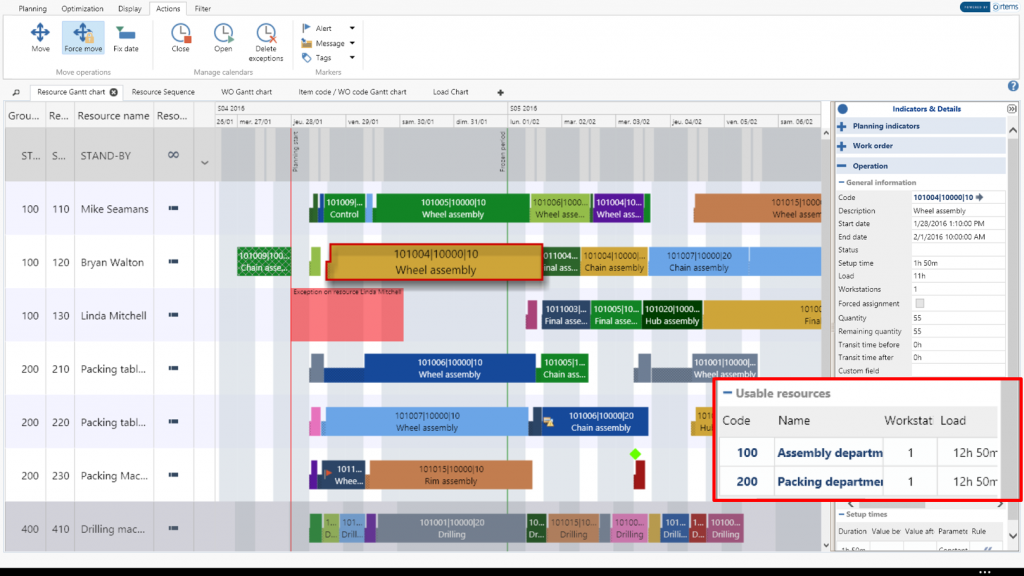 The additional new functionalities in the manufacturing feature are enhanced integration and two new global set-up fields.
Business Intelligence: Excel Add-IN and Ad-hoc reporting and Excel integration to Query are the additional features in NAV 2013 R2.
Project Management: Project management now has Jobs WIP calculation compliance and Usage link functions.
Supply Chain Management:
Item availability by timeline and event, inventory movement, additional default bins and dedicated bins, assembly management and enhanced integration with service management are the new features of
Supply chain managemen
t on
Microsoft Dynamics NAV
2017.
Service management: Service management now has enhanced integration with warehouse management, assembly management and manufacturing besides materials planning and dispatching overview.
4. Powerful Performance Improvements
Network Performance
Comparing Classic Two-Tier Architecture to Navision Three-Tier Architecture introduces another layer of network communication between the NAV Server and the SQL Server. It is important that there is a very fast (SAN) network connection between the Dynamics Navision Server computer and the SQL Server computer. Overall, network performance is improved in the NAV Three-Tier Architecture, however as there is less network traffic between the Microsoft Dynamics NAV Windows clients and the NAV Server as the business logic is executed on the Dynamics NAV Server.
Network performance is improved by the use of the Dynamics NAV Server data cache, which reduces the number of calls to the SQL Server. After one user has read a record, subsequent users who read the same record get it from the data cache. In earlier versions of Microsoft Dynamics NAV, the data cache was isolated for each user.
Client Performance
When considering Client performance, it is important to choose the correct Dynamics Navision Client for the task and the network environment.
While the Dynamics NAV Windows Client can be used over a Wide Area Network (WAN) it is more appropriate to use the NAV Web Client, if possible.
When using the Dynamics NAV Web Client most of the data is processed by the Dynamics NAV Web Server and there is fewer data sent to the Web Browser. Thus, it is important again to have a good network connection between the Dynamics NAV Web Server and the Dynamics NAV Server.
NAV SQL Performance
The SQL Server interface from Dynamics NAV Server now uses ADO.NET instead of ODBC, which was used in Microsoft Dynamics NAV 2009 and earlier. There are a number of performance improvements in the NAV Server Data Access layer.
i. Connection Pooling: There is no longer a one-to-one correlation between the number of client connections and the number of SQL Server connections. In earlier versions of Microsoft Dynamics NAV, each SQL Server connection could consume up to 40 MB of memory.
ii. Data Cache: The Dynamics NAV Server data cache is shared by all users who are connected to the same Microsoft Dynamics NAV Server instance. In earlier versions of Microsoft Dynamics NAV, the data cache was isolated for each user. This not only reduced network traffic but also reduced the SQL Server workload.
iii. Multiple Active Result Sets (MARS): Records are now retrieved using multiple active result sets (MARS). Functions such as NEXT, FIND('-'), FIND('+'), FIND('>'), and FIND('<') are generally faster with MARS than the server cursors that earlier versions of Microsoft Dynamics NAV used.
iv. Flow fields: In most cases, filtering on Flow Fields now issues a single SQL statement. In earlier versions of Microsoft Dynamics NAV, filtering on Flow Fields issued an SQL statement for each filtered Flow Field and for each record in the table in order to calculate the filtered Flow Fields.
v. NAV Query: The NAV Query object allows you to query the database to retrieve data from multiple tables in a single SQL command and join the tables in the most efficient way. Queries results are read-only and are thus faster than record based data-access. Converting C/AL code that uses nested loops to use a query can provide significant performance gains.
vi. Multi-Tenancy: Multi-tenancy is a feature to enable a new business model where multiple customers share the same application code. However, there can be performance advantages for an existing solution with a large number of companies. By splitting the database containing many companies into multiple databases, it is possible to distribute the workload over multiple database servers.
5. Office 365 Integration
Dynamics NAV 2017 ERP solution offers significant enhancements to the core application, new features, as well as deeper integration with Office 365.
In Office 365 experience: Stay connected and boost productivity with all the parts of your business by having both NAV ERP and Office 365 connected. Now dynamics NAV is directly linked with Office 365 which means you can easily manage business interactions with your customers and vendors directly within Outlook.
Outlook Ad In: From the Outlook App, the integration between NAV and Office 365 allows you to see dashboards for contacts, customers, and vendors, which contain charts and cues for the record. The improved compatibility enables you to easily create customers, vendors, quotes, and invoices, all without leaving Outlook. There is also improved Word integration, to help you lay out your documents professionally. The seamless experience means that you can save time, increase accuracy, and offer your customers an improved experience by navigating effortlessly between NAV and Office 365.
Calendar: Dynamics NAV 2017 includes an add-in so you can invoice your customers based on entries in your Outlook calendar. From a calendar appointment, you can open the Dynamics NAV add-in and get an overview for the customer associated with the appointment. Then, you can create and send an invoice for the services provided in the meeting – all of this happening right there inside your Outlook calendar. You can work directly with attachments to the associated email. In addition, NAV makes it easy to update the add-in – you'll get notified that a new version is ready for you in Outlook.
Email: The add-in works for attachments in the email as well – you can send the email attachments directly to the Incoming Documents list and send the documents, such as PDF files, to an Optical Characters Recognition (OCR) service. Here the documents are turned into a machine-readable format so that the invoice information can be added automatically to Dynamics NAV – this reduces the risk of errors and as a result increases productivity.
Email Templates: You can now create beautiful, professional-looking email cover-letter templates that include images and invoice information, such as totals, due dates, and payment terms, to use when sending emails to customers.
Contacts: From the Contacts List in Dynamics navision, you can manually synchronise your Dynamics NAV contacts to Office 365 People. The contacts from Office 365 will sync back to Dynamics NAV as well. There is a filter that can be applied to the synchronisation process so users will only need to sync the contacts they use most often. This same filter is used during the automatic background sync as well. This synchronisation process also works with Microsoft Outlook on the desktop.
6. Native integration with CRM Online
It is looking bright for the management of customer engagements as NAV 2017 will be natively integrated with CRM. This means less work on integration work using clunky or third-party tools and just getting that long-awaited seamless integration between these two systems. Manage leads and opportunities in CRM, process orders in NAV and access customer data from either.
7. Work natively with Azure
Now you can just configure NAV 2017 with Azure SQL. You get all the advantages of Azure including high availability, built-in redundancy, security, and value.
8. Business Workflows
Using workflows, you can automate routings for approvals of business documents such as Purchase Orders that are over a defined threshold or Sales orders that have gone beyond a customer's credit limit. Using workflows, you can now define notifications that are triggered by business events that keep you on top of your business. Processes can also be automated to trigger things as basic as doing a calculation or executing an action.
9. Support and Maintenance Cost
What is never talked about in upgrade cost discussions is how users will directly benefit from the latest enhancements to the Development Environment, Debugger, Code Designer, Report Capabilities, External Integration Tools, Data Access, etc.
Why would anybody care about the Development Environment except the developer? Well, every issue resolution or customisation will require the Development Designer. That is where the magic happens. Cost savings due to efficiencies in the latest designer are directly passed on to the client.
The latest Development Designer allows the developer to perform complex coding tasks and issue analysis much faster than in previous versions of NAV, directly affecting the cost of every single-issue analysis, resolution, and feature request. If the issue or feature is for an older version of NAV, any development, at the very least, perpetuates the old technology, adding to code debt and ultimately making it harder to upgrade. At worst, it technologically limits the development options and requires more work for the developer, adding cost to the client. Either way, this adds to a Code Debt snowball effect.
If the client is on the latest NAV version, developers who are tasked with solving an issue or satisfying requests for a new feature are not constrained to the limits that are inherent in old technology.
By making technological decisions based on the latest current NAV version, Code Debt is mitigated. Developing in the latest NAV version, it will be much more likely that code changes will adhere to the latest "best practices" and will more likely be automatically merged in the next upgrade, virtually guaranteeing zero percent interest on that code debt.
Code Debt: Unnecessary costs associated with customisation can be mitigated by always upgrading to the latest version of NAV. I call these unnecessary costs, Code Debt.
Disclaimer– "All data and information provided on this blog is for informational purposes only. Dynamics Square / MPG Business Information Systems Pvt. Ltd. makes no representations as to accuracy, completeness, correctness, suitability, or validity of any information on this site and will not be liable for any errors, omissions, or delays in this information or any losses, injuries, or damages arising from its display or use."