Microsoft Azure IoT (Internet Of Things)
Connect, monitor, and control millions of IoT devices hosted on Azure cloud with high-end security and effectiveness. Microsoft Azure IoT enables enterprises to create and deploy industry-specific cloud solutions with the help of AI-enabled edge-to-cloud technologies. It allows you to build intelligent environments to drive digital transformation and ensure maximised business outcomes.

What is Microsoft Azure IoT?
Microsoft Azure IoT is an integrated solution that combines IoT (Internet of Things) and Azure Cloud to connect and manage billions of IoT assets, equipment, or devices. It also comes with security and operating systems for connected equipment or devices wrapped with data and analytics capabilities to securely develop, deploy, and manage IoT applications.
Now, let's unwrap and understand Azure IoT products and services. There is a multitude of products available for Azure Internet of Things, here we are going to include the vital ones:
Azure IoT Products
Azure IoT Hub
With Azure IoT hub, businesses can connect and manage billions of IoT assets or devices and scale the same from the edge to the cloud. It allows you to virtually connect your devices leveraging cloud-hosted solutions. You can enjoy two-way communication with built-in device management and per-device authentication efficiency.

Azure IoT Central
With Azure IoT Central, you can build a highly scalable solution with plug and play facilitation to ensure simplified device interactions. Since it uses open modelling language, it allows enterprises for seamless device-to-cloud integration to minimise development investment and related complexities.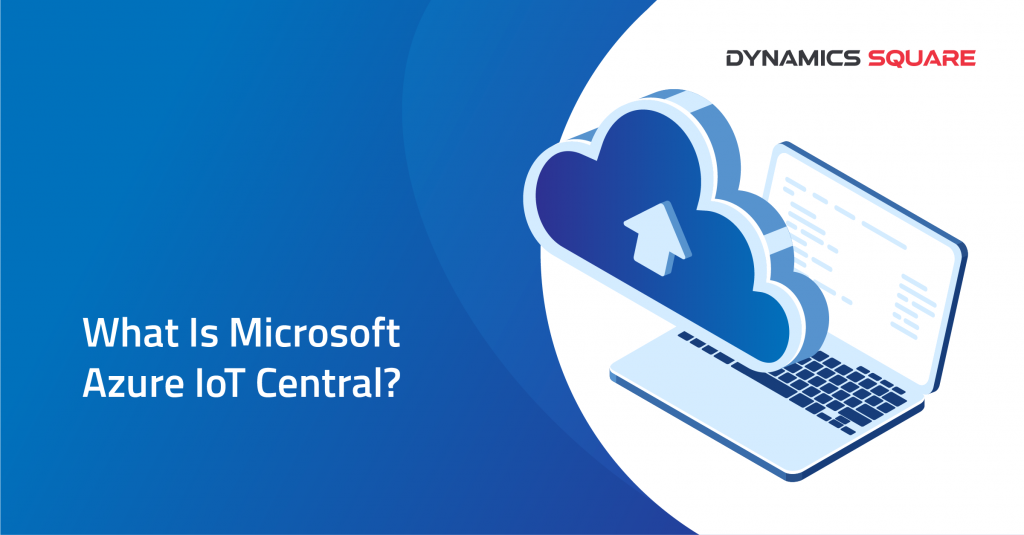 Azure IoT Central is a highly secured and enterprise-grade solution that enables centralised management to seamlessly reconfigure and update assets or devices and ensures scalable opportunities when your business grows.

Azure Digital Twins
Azure Digital Twins is referred to as an Internet of Things Platform to create an extensive digital representation of real-world objects, business processes, and people involved. It allows you to create digital models of an entire IoT-connected environment leveraging open modelling language and then, bring these digital models to life by applying a live digital execution environment, developing business logics deployed dynamically, and data processing.
With Azure Digital Twins, businesses can gain powerful and in-depth actionable insights to optimise operations and investments as well as drive improved customer experience.
Azure Sphere
Azure Sphere is designed to secure your connected devices, data, and overall IoT infrastructure. It ensures safety not merely for your virtual devices' connectivity even physical safety of your assets as it combines hardware, software, and cloud services altogether to ensure a highly secured solution for your IoT devices. With its multi-layer of protection, it safeguards your devices as well as prevents unauthorised attempts or threads.
Businesses can enjoy a seamless IoT experience with Azure Sphere wherein they can easily add new features and improve overall performance. Azure Sphere helps enterprises to not only secure their existing devices or equipment and even ensure safety parameters for newly made IoT investments as well.
Azure Machine Learning
Another powerful product that comes in this list is Azure Machine Learning which helps to build critical and scalable Machine Learning models faster. It helps to strengthen your data scientist's or developers' capability to develop and deploy high-end ML (Machine Learning) models to improve productivity and seamlessly support the ML tasks.
Leveraging MLOps streamline your thousands of devices and build ML models whether on-premises, at the edge, or multi-cloud environments. With the help of comprehensive yet high-quality visualisations combined with what-if-analysis, model explanation graphs, and state-of-art algorithms, ensure accurate predictions, minimise downtime, identify model errors, etc.
Azure IoT Solution Architecture
Azure IoT helps to optimise operations, predict data, and minimise downtime. Enterprises can attain operational excellence throughout their processes. The use of IoT when configured with Azure cloud enables you to monitor the devices' integrity, manage critical circumstances, and prevent equipment downtime that costs a lot.
With in-built predictive maintenance capability, enterprises can improve equipment performance, improve device efficiency, and ensure production up-time while minimising involved costs.
Build a smarter, secure, and reliable workplace for your employees and ensure them that they are safe and working in a high-embedded and security-enabled operational infrastructure.
Azure IoT Industrial Solution
Microsoft Azure IoT facilitates several major industries including Manufacturing, Energy, Healthcare, Retail, and Transportation & Logistics.
Azure IoT for Manufacturing Industry
Azure IoT for Manufacturing helps to connect customers and vendors while centralising the workforce and uniting the legacy machines. Manufacturers can sustain their existing workflow with confidence as well as can anticipate new market opportunities to grow and scale.
Azure IoT for Energy Industry
When it comes to the Energy industry, Azure IoT empowers its workforce and processes to drive efficiency, accuracy, and productivity. It allows the industry to maximise the performance of grid assets, ensure seamless optimisation of decentralised or distributed energy resources. The energy industry can lower its operational costs, ensure the right flow of supply & demand, and increase its energy efficiency with Azure IoT.
Azure IoT for Healthcare Industry
The Healthcare Industry can improve its overall performance from streamlining clinical operations to monitoring its healthcare manufacturing, patient outcomes to ensure an efficient supply chain, and more all through Azure IoT.
Azure IoT for Retail
Start driving smarter and efficient retailing practices through Azure IoT. It enables you to maximise your efficiency level and digitally transform your retailing capabilities to scale faster within your global ecosystem. By configuring Azure IoT solution for your Retail domain, enabling intelligence, improving supply chain capabilities, and enabling your workforce to deliver a breakthrough customer experience
Azure IoT for Transportation & Logistics
Bring smoother flow in your transportation and logistics practices to drive reliability, scalability, and growth. Azure IoT for Transportation & Logistics industry can help to improve your value chain and quality of services while reducing costs. It also helps to ensure smarter resource collaboration or utilisation wherein you can seamlessly monitor and manage connected vehicles, freight, or involved assets in real-time.
Summing Up!
Connect, analyse, and automate your practices with seamless, secure, and reliable Azure IoT solutions. Monitor and control your devices and applications all through an integrated solution to improve your entire operational flow and drive excellence in your domain. Connect with us to know more or to get Azure IoT Pricing.