Power Up your Business with Bespoke CRM Solutions
Manage your sales, deliver an exceptional customer experience, track sales data, and get real-time insights to empower your business for growth and efficiency with a perfect bespoke CRM solution system. If you are a growing business, it is a must for you to implement a purpose-driven CRM solution to enhance your overall performance while maintaining customers at their best.
Building a personal CRM solution for a business is a hectic, costly, and inefficient task as it requires a lot of resources to invest other than a huge amount of money. But customising a standard solution to make it perfect for a unique business is the best option you can opt for without any financial burden. Isn't it good and cost-effective?
A custom-built CRM solution will empower you to deal with the specific needs of a business while making it capable of managing, tracking, and monitoring all customer requirements. A bespoke CRM development acts like an out-of-the-box move to sustain tough market conditions and cater to unique customer queries.
Why Choose
Microsoft Dynamics
365 CRM?
Microsoft CRM offers robust features and flexibility for all growing businesses while providing extraordinary capabilities to meet all customer management needs. Being a powerful CRM solution, it can be personalised to match the CRM requirements of a business.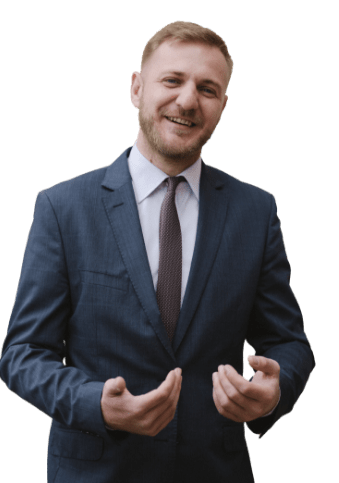 Get a purpose-driven CRM Solution for your Unique business.
Implement the Microsoft Dynamics 365 CRM solution to raise above-standard CRM functionalities.
Benefits of having
a Tailor-Made Microsoft CRM Solution
Low Cost of Ownership
Choosing Microsoft CRM over others enables you to save on investment, maintenance, and running costs with the trust of Microsoft.
Subscription-Based Model
Being a cloud-based system, you don't need to pay hefty amounts of money to build a solution that meets all demands. You can easily customise the D365 CRM to make it perfect while paying through the monthly subscription model.
Align with Unique Business Needs
Irrespective of the complexities a business contains, you can personalise the system to deal with your changing business demands. Maybe you focus more on sales than service. It lets you enhance the capabilities of your sales processes while maintaining customer service.
Implement and eliminate the Desired Tool or Feature
The best part of bespoke CRM solutions is having the liability to implement and eliminate necessary or redundant features from the system, making it more focused and productive.
Auto Updates and Upgrades
Microsoft updates and upgrades all its systems, whether standard or customised, to meet modern business demands without hampering any of the existing tools, features, or processes—free of charge.
Advanced Reporting Tools
You can access advanced reporting tools (like Power BI) to understand customer behaviour towards a product or a service and make relatable changes. It empowers the business to supply what customers want, resulting in a better customer experience and retention.
Seamless Integrations
Integrate different applications or add-ons to enhance the capabilities while developing a bespoke CRM system. It allows the system to deal with complex areas of customer relationship management.
Enhanced Focus and Productivity
You can add or eliminate the elements on the CRM dashboard to enhance the focus, efficiency, and productivity of the sales team. It lets the team handle the customer and their requirements more efficiently.
Still Confused? Talk to Us and Find out your Actual CRM Requirements
Microsoft-certified CRM experts are available to help you understand your CRM requirements so that you can build a value for money bespoke CRM solution.
Five Essential Steps to
a Perfect Bespoke CRM Solution
Before choosing an ERP solution, you need to understand these essential steps for personalising a CRM solution.
Shortlist the Basic Features
Based on your current business operations, you need to shortlist the basic features you need in a CRM system. It's like making a list of standard features and tools to run core customer relationship operations.
Understand Customer Needs
Collaborate with your team members and try to understand your customers demands. You need to put some effort into knowing current as well as future needs so that you can implement a future-ready CRM solution.
Shortlist the Advanced or Specific Capabilities
You need to make a list of capabilities that you need to deal with complex and unique business operations. It can be anything, from opportunity management to membership renewals.
Specify Budget
We know that there is no maintenance or running cost, but you need to specify a budget you want to spend to customise and implement the Microsoft solution as desired.
Choose a Partner
Now, find a Microsoft CRM Dynamics 365 implementation partner that understands your business requirements and can furnish the bespoke CRM solution you need to grow and scale. Dynamics Square UK, can be a stepping stone to getting more sales, achieving more targets, and offering a great customer experience.
Are you Ready to Achieve your Planned Sales Targets?
Implement Microsoft Dynamics 365 CRM to automate your sales, make your staff productive, and retain customers to get maximum output.