Top 10 Technology Trends In 2023 [And Beyond]
Over the last 2 years, the market has been struggling with various ups and downs, especially due to the covid-19 situation. When it comes to technology trends, the market has been continually expanding the latest innovations, exploring new technological capabilities, and following the smartest solutions for global expansion combined with business intelligence, IoT, cloud efficiency, and even more on a list to be continued.
With recent happenings, so much has been changed, now the market has been reshaped with different industrial changes, technological enhancements, and other dynamics evolutions.
So, this blog is created while considering all the market circumstances, present visions, and future potentials to uncover the 10 latest technology trends in 2023.
Top 10 Tech Trends 2023 and Beyond
Tech Trend 1: Business Intelligence
When it comes to the smartest business driving, Business Intelligence is considered as a key to success for data analysis and information management. BI is used globally to serve different or customized purposes including report generation, in-depth analytics, data mining, predictive analysis, and more.

In recent years, AI-based business management tools have taken a high-end lope across the business domains globally. Today, AI is no longer limited to speech recognition, navigation performance, and virtual assistance.
AI is being used while integrated with business management solutions like ERPs, CRMs, and other business management solutions designed to manage business processes in different business areas. As per Marketsandmarkets, the AI market is expected to reach $190 billion by the end of 2025.
Tech Trend 2: Edge Computing
These days cloud computing is being adopted by most of the business firms and major players that are participating in this race including Microsoft Azure, AWS (Amazon Web Services), and Google Cloud. When it comes to emerging data solutions next to the Cloud, Edge comes ahead.

Configuring Edge computing can help to seamlessly process time-sensitive data even in remote locations. It also helps to ensure data processing when there is no connectivity or limited connectivity to the centralized location. Moreover, Edge computing is encouraging the adoption of IoT (Internet of Things).
Tech Trend 3: Industrial Clouds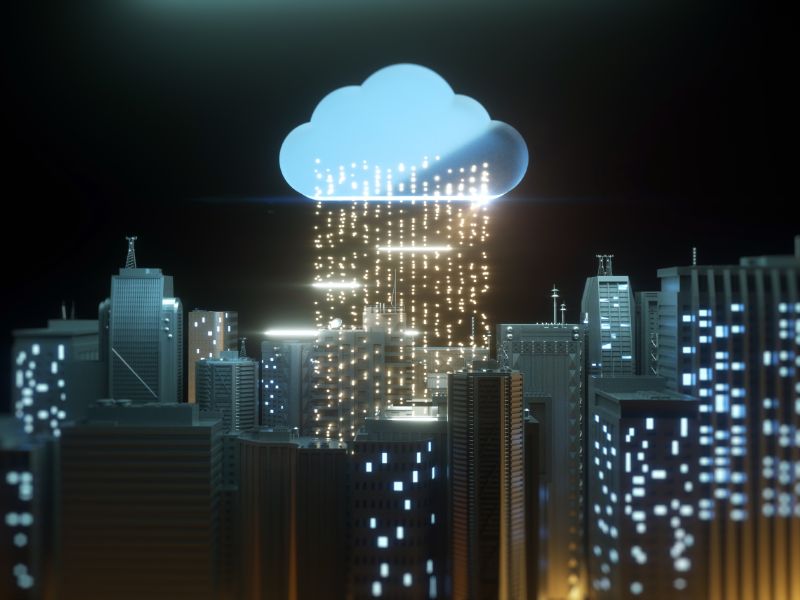 The next name that comes in this list of technology trends 2023 is the industrial cloud to streamline business data in real-time. Industrial cloud is being adopted across industries in the global market. These days it is more than SaaS-based solutions since industrial cloud solutions can be configured as per specific industry needs or domain contexts.

Major cloud market players like Microsoft, Google, and Amazon are simplifying businesses via their own cloud services such as Microsoft Azure, Google Cloud Platform, Amazon Web Services. If you want to get your own secured data model, you can integrate any of your ERP, CRM, or business solutions with the industrial cloud.
Tech Trend 4: Internet of Things (IoT)
To securely connect your industrial devices, exchange data, and optimize device performance, the only name comes ahead i.e., Internet of things which is another technology trend that takes place in this Technology Trends list. From its existence to the current date, IoT has evolved to serve highly secure, reliable, and connected experiences to enterprises whether dealing in the national or global market.

According to Statista, the global market share for IoT devices is anticipated to reach $1.1 trillion by the end of 2023.
Tech Trend 5: Virtual, Augmented, Extended, and Mixed Reality
Another trending technology that is rolling out in the market comprises a group of Virtual Reality, Augmented Reality, and Extended Reality. Although these technologies are not grouped every time. So, let's understand them one by one.
Virtual Reality (VR) It is designed to appear like a real-world experience. Everything is created and demonstrated in Virtual reality is a computer-generated environment. To serve improved user experience, Virtual Reality is being adopted and leveraged by almost all industries.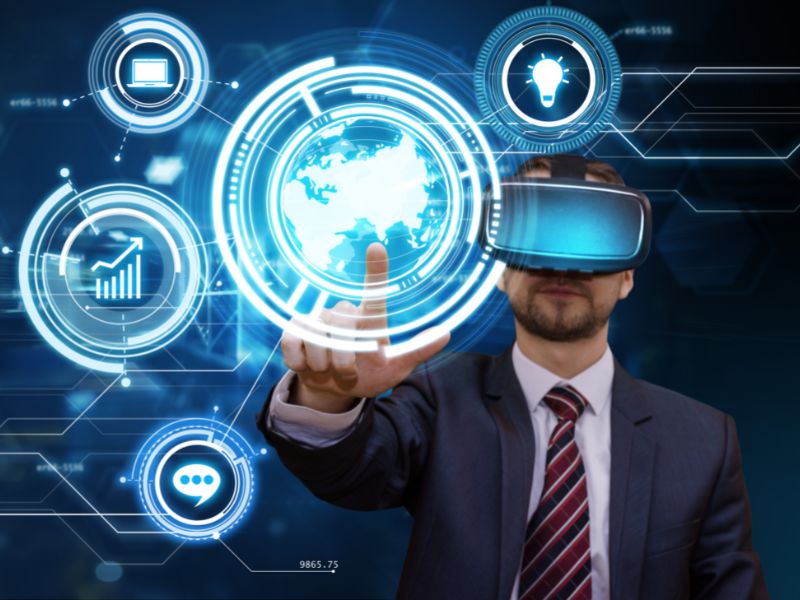 Augmented Reality (AR) is the way of representing real-world objects leveraging the digital visual experience to serve users or customers from distance or from remote locations. By the end of this year (2022), AR and VR market is anticipated to reach $209.2 billion.
Extended Reality (XR) comprises both AR and VR technologies to serve improved customer experience with reduced operational costs, improved revenue, and maximized productivity.
Mixed Reality (MR), as the name suggests, is a blended version of the physical world and digital world. Leveraging MR technology, the information is demonstrated and served via holograms, physical objects built of light & sound, etc., when integrated with business intelligence helps to respond to commands and ensures interaction with real-world objects for improved and intuitive user experience.
The high-end market player – Microsoft is capturing the market with Azure Mixed Reality Services to serve intelligent mixed reality solutions with improved data-driven capabilities.

Tech Trend 6: Metaverse
When it comes to serving user-engaging and interactive experience, businesses believe to play smarter and here, Metaverse comes ahead. Metaverse enables users to enjoy a 3D virtual world experience focused on social connection as their digital Avatars are facilitated by virtual and augmented reality.
At Facebook Connect, Mark Zuckerberg revealed a new company name, Meta, plus new VR and AR technologies the company is developing for the future. Watch this video:
Industries like entertainment hubs or other B2C companies are indulging in Metaverse to ensure a high-end user experience. To serve Metaverse gaming experience comprising Microsoft HoloLens, Epic Games Video Games, PlayStation's VR helmets, etc.

Tech Trend 7: Robotic Process Automation
When you think ahead of AI and Machine Learning, Robotic Process Automation (RPA) is another name that reserves its place in this list of Strategic technology trends. RPA is leveraged by enterprises to automate their business processes, interpret their business tools or applications, and automatically manage repetitive tasks.
RPA is configured to enable receiving invoice emails automatically, extracting the data, and ensuring tasks are performed in the backend. With the help of Robotic Process Automation, enterprises can perform with improved speed, quality assurance, and consistency while reducing costs and impacting the production line.
If you are dealing with sensitive data or are concerned about your data security, Robotic Process Automation provides extra security layers to your sensitive data or provides additional support to your financial or banking services.
Tech Trend 8: Quantum Computing
The next remarkable trending technology that we consider in this blog is Quantum Computing designed to take advantage of quantum phenomena in terms of superposition and quantum entanglement. This emerging technology trend is equipped with the capability to seamlessly monitor, query, and analyze the data to act accordingly.
Quantum Computing can be leveraged to predict, monitor, and control sensitive or private data to predict circumstances, manage credit risks, detect fraud, and manage the high frequency of trading, stock marketing, etc.
The global quantum computing market is projected to reach $2.5 billion by the year 2029, demonstrated by Statista.
Tech Trend 9: Next Generation End-Point Detection and Response (EDR)
EDR is one of the next-generation technology trends emerging as a primary Cyber Security solution that helps to secure data, improve visibility into threat detection with faster response time leveraging AI (Artificial Intelligence) and Machine Learning algorithms.
End-Point-Detection & Response is designed to detect threats, protect your network, and provide protection from data breaches. Utilizing End-point security, organizations can ensure that their customers' data is secure and protected.
Tech Trend 10: Blockchain
Next one of the top technology trends is Blockchain designed to provide additional or non-breakable security layers to your data. Blockchain works while making a chain of your data and disables you from making any change in previous data. It also eliminates the need for third-party integrations to oversee or validate your data transactions.
Blockchain as an emerging technology is being adopted by most of the industries from Finance & Automotive to banking, media & entertainment, retail to telecommunications, and more. This technology trend is empowering industries to improve their operational efficiency, ensure their data security, and improve their overall growth potential.
Summing Up!
Due to dynamically changing market scenarios and the inevitable need for growing businesses, these tech trends in 2023 will become essential for modern businesses. Every industry or distinct domain is leveraging potential technology trends best suited to their domain context.